ZOLT APP
ZOLT is a tool that brings together clients and waste removal service providers.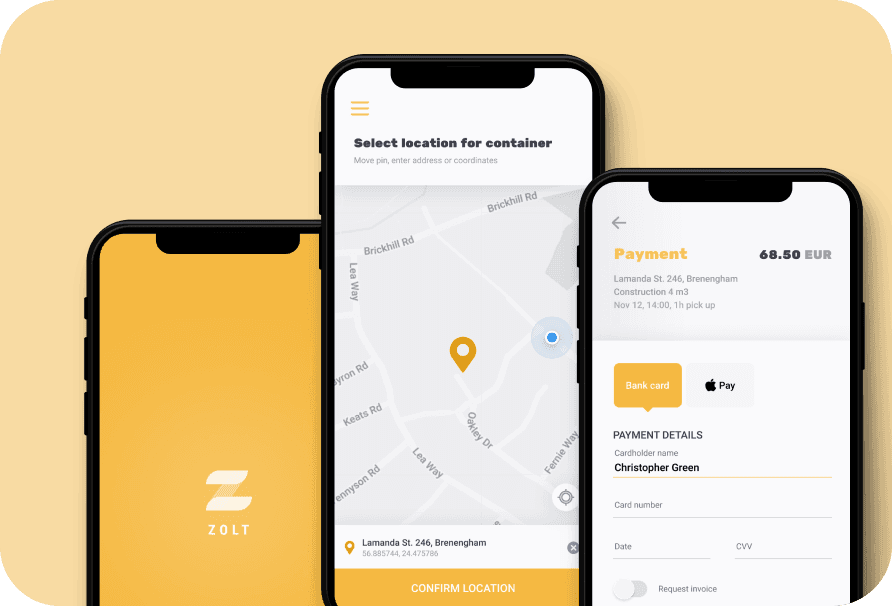 Description of the situation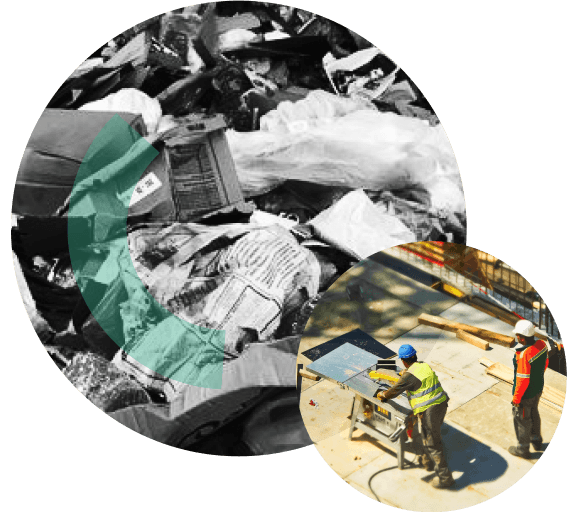 It is no secret that there are plenty of unscrupulous waste disposal service providers out there, allegedly offering to dispose of waste at a very affordable price, but often their customers are unknowingly contributing to environmental pollution. In addition, almost all companies in the waste removal market take orders in a call-in format. The ZOLT app is designed to solve both of these problems – it offers customers the transparency they want in the waste collection process and makes it easier for service providers to take orders.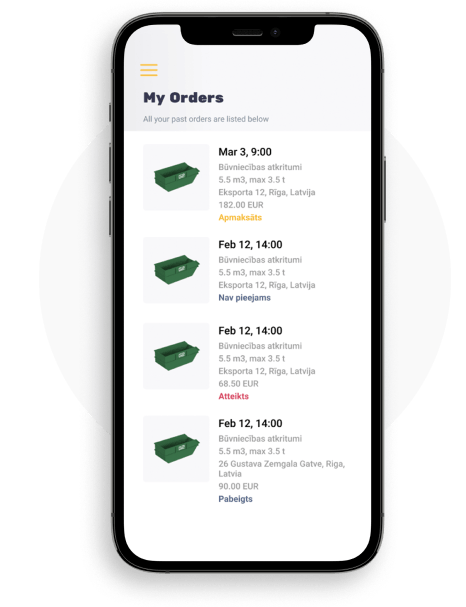 The solution allows the user:
to select the most affordable container rental provider,
to compare prices and choose the best one,
to place an order and pay for it (by payment card or Apple Pay),
to keep track of the order status and notify the service provider of any changes.
The solution allows the service provider:
to manage routes, schedules, and orders,
to manage the stock and its availability,
to publish information on working hours,
to create assignments and orders for drivers, review existing routes and plan future work,
to attract new clients and to receive orders directly.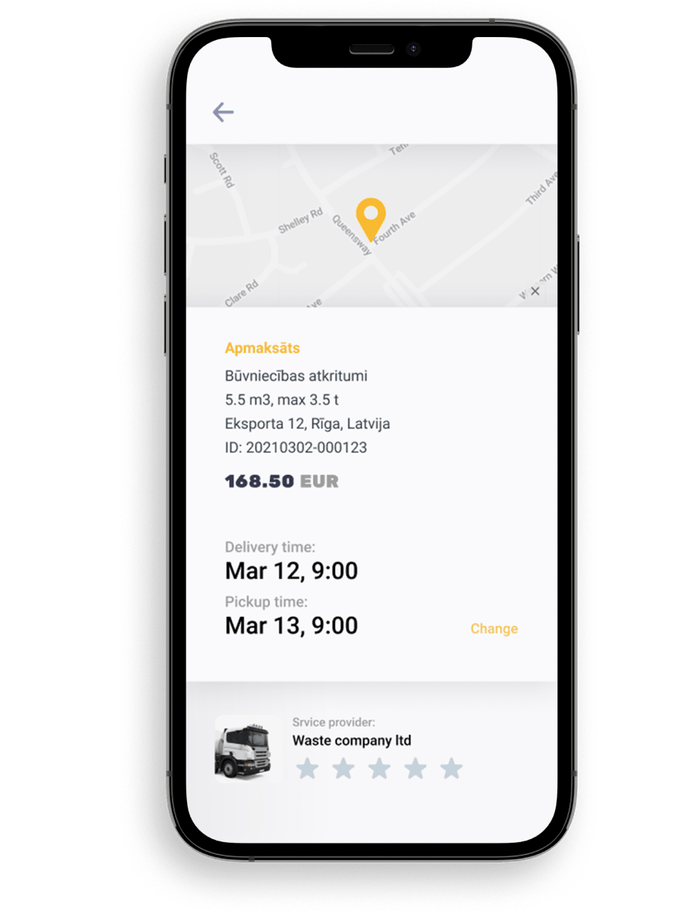 Be environmentally responsible – order waste removal services through ZOLT!
ZOLT not only offers a convenient way for clients to place orders from their mobile device, but also allows service providers to efficiently plan, manage, and fulfil their orders. Online payments guarantee transparency of transactions and easy control of services.
Technologies we used to create the ZOLT APP solution:
iOS / android / cross-platform
Mobile apps
Business critical
Software development
UI / UX
Design