LATVIJAS NOTĀRS
Latvijasnotars.lv is a web-based solution that allows its users to receive notarial services and consultations remotely.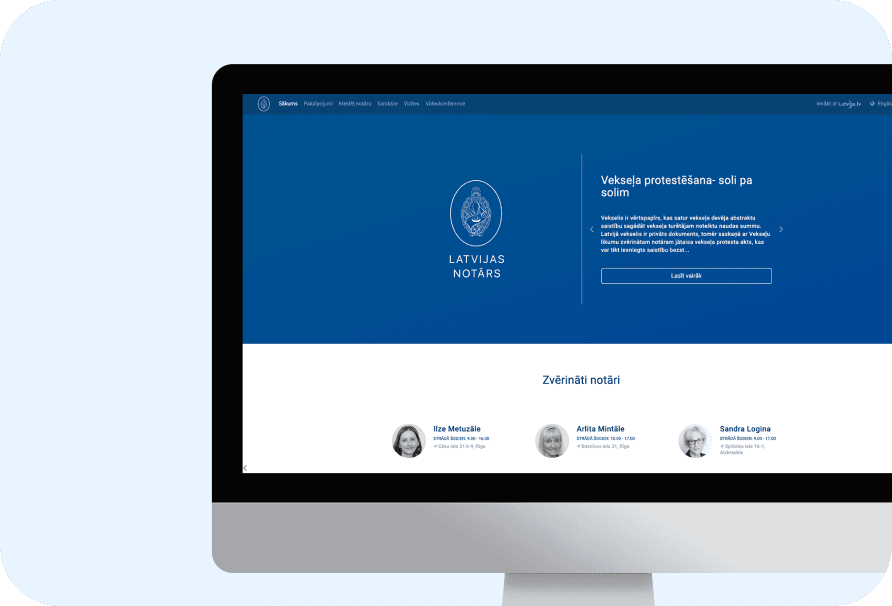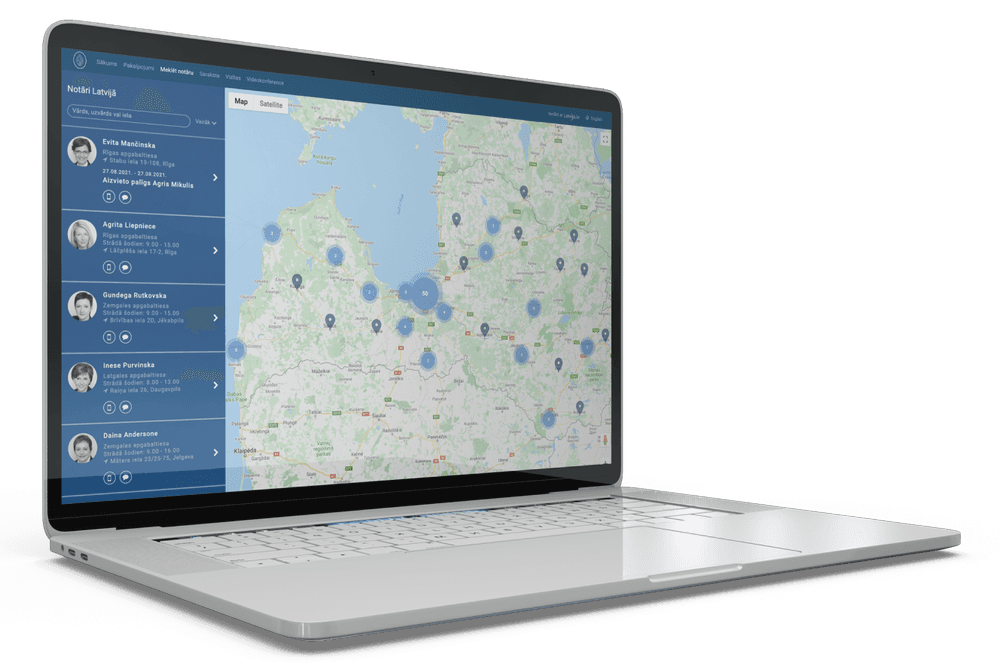 Latvijas notārs offers to receive the services of a sworn notary online. The website includes almost 90% of the notaries of the Council of Latvian Sworn Notaries and displays the locations of their offices on a map. This way, you can quickly and easily find a notary from a list or a map. Each notary has a personal card on the portal, showing their contact details, education and certification information, as well as working hours.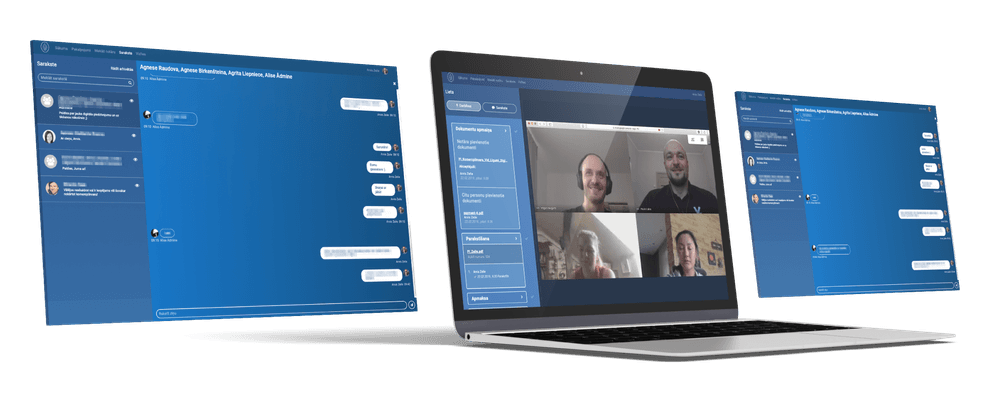 After you've selected a notary, you can ask questions and clarify the time of your visit using the built-in correspondence function. The visit can be face-to-face or as a video conference.
Twillio's conferencing feature allows meetings to be held within the same app, without the need to exchange links on other systems. The in-depth integration with eParaksts and Latvija.lv allows for the clarification of any issues, the preparation of documents, signing and paying for the service, in a single video conference.
Several parties can join a video conference. Each of them can take part in the signing process. After the successful payment, all the parties involved receive the electronically signed documents. It's quick, convenient, and cutting-edge!
This solution is currently in an active development phase, but there are already 20 different notary services available. The monthly number of users on the platform is large, and various documents are prepared and signed.
development of technical requirements,
system development,
maintenance and project development.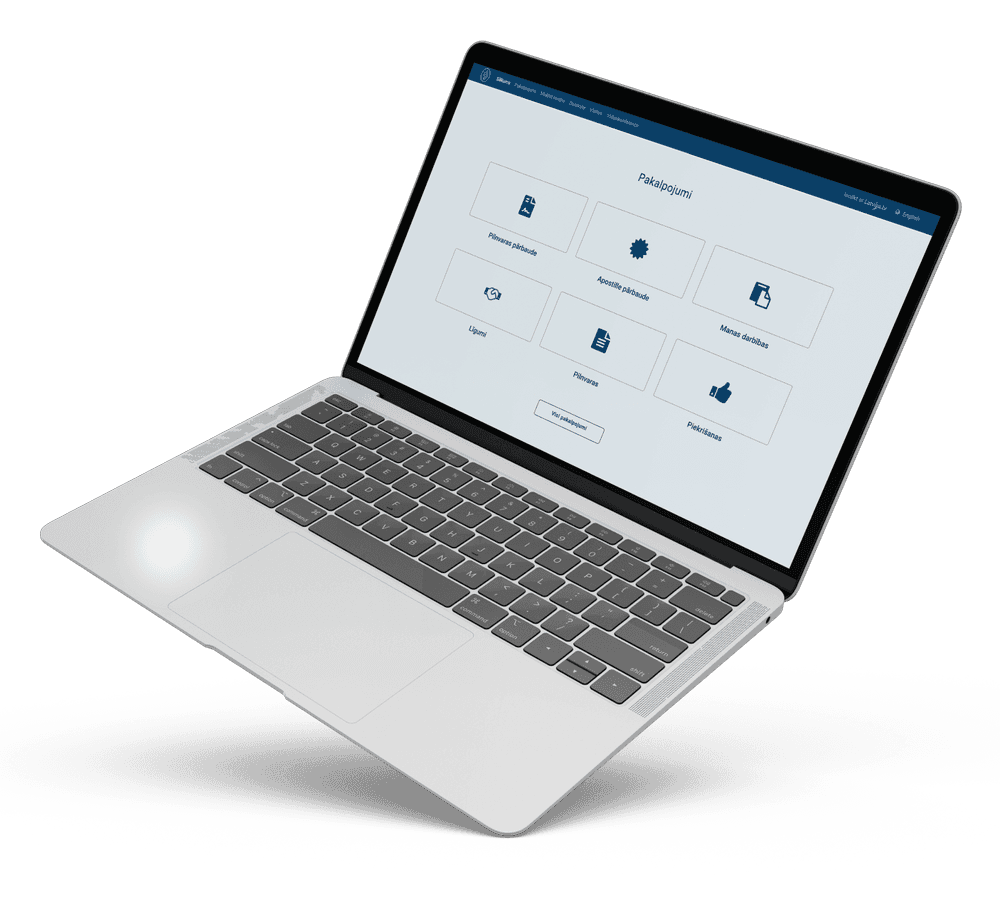 Technologies we used to create the LATVIJAS NOTĀRS solution:
iOS / android / cross-platform
Mobile apps
Business critical
Software development
UI / UX
Design