ENME
ENME is an employee engagement assessment platform used by both team leaders and HR. As one of the indicators of a successful company is employee engagement and satisfaction with the work environment, the ENME platform is used to help team leaders keep their finger on the pulse and react in a timely manner to deviations in the indicators.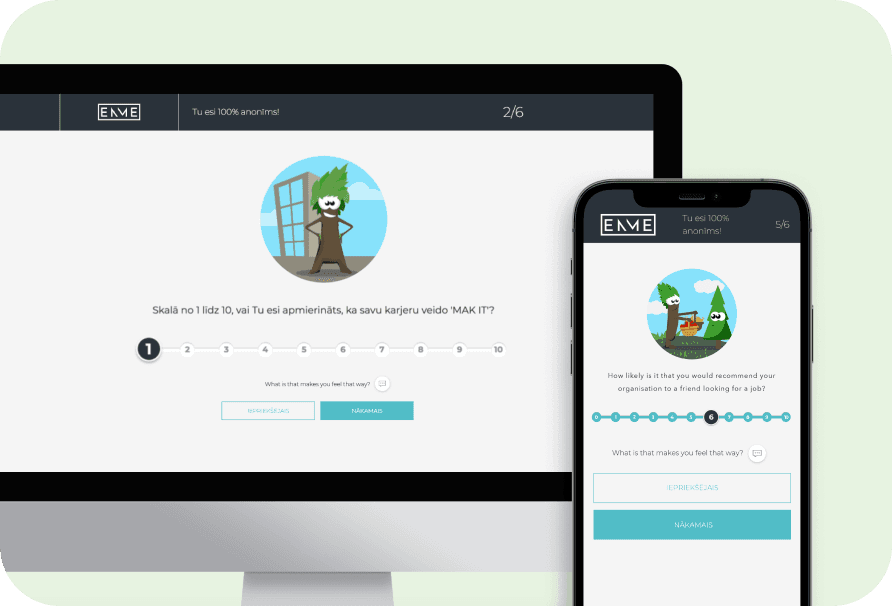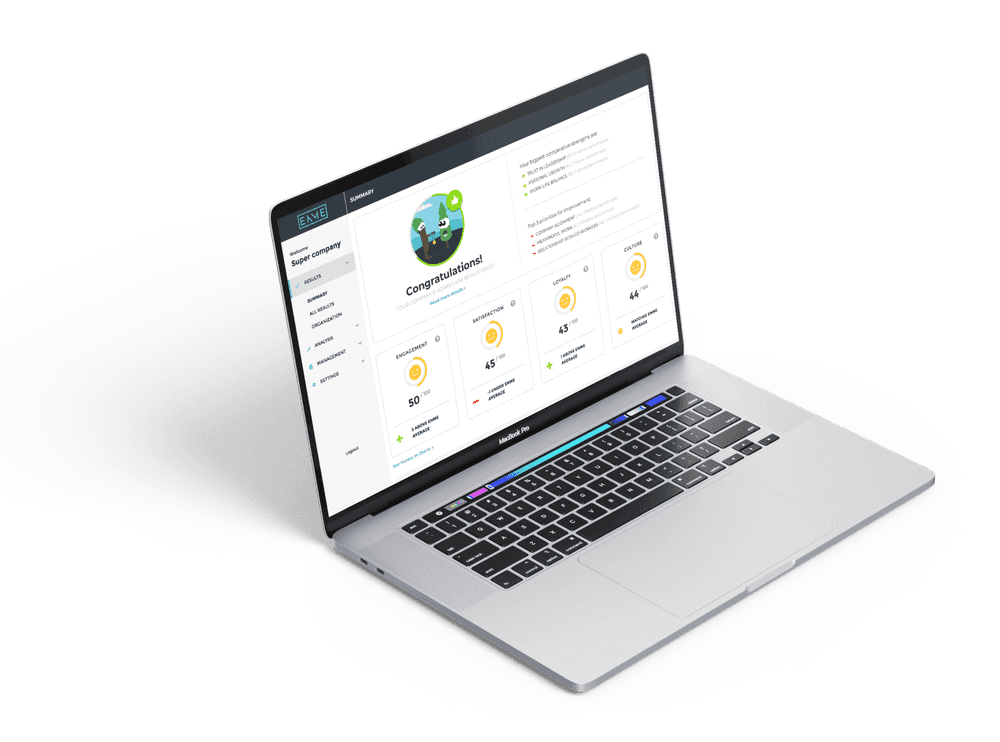 Find out what your employees think with the ENME platform:
ENME turns employee opinions into data,
data enables management to find solutions and take effective action,
a better working environment boosts team motivation and engagement,
engaged and satisfied teams achieve better results.
Engaged employees:
are 22% more productive,
are loyal to their employer,
rarely miss work,
take occupational safety seriously.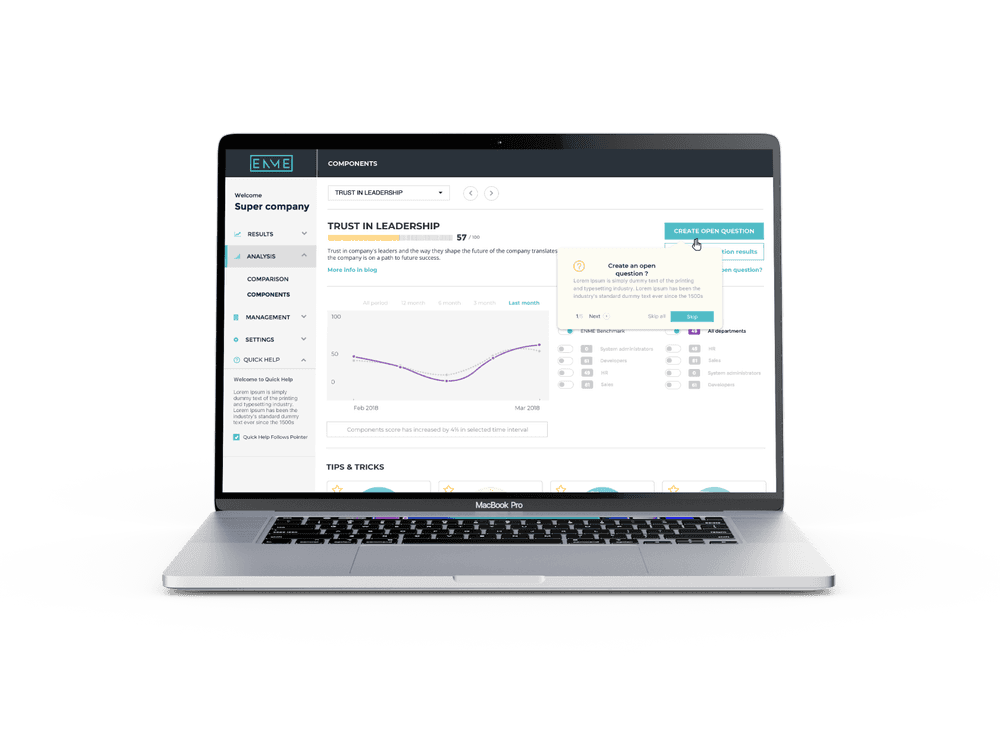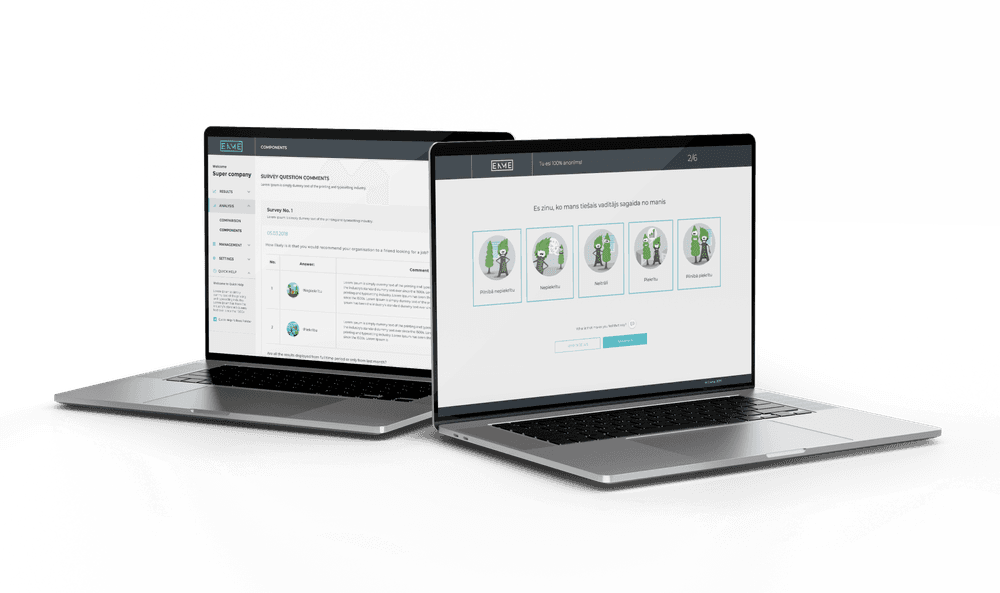 Technical solution
ENME collects data through pulse surveys, which are sent to work emails at a configurable frequency. The solution provides managers with detailed results on an online dashboard. The data analysis methods have been developed in collaboration with organisational psychologists and leading HR consultants. They allow to automatically make suggestions based on survey data and provide specific ideas on how to improve the team's engagement and motivation.
Pulse surveys can be completed from any mobile device or computer.
Technologies we used to create the ENME solution:
iOS / android / cross-platform
Mobile apps
Business critical
Software development
UI / UX
Design