BALTA APP
The application allows you to view the current information of your policies, such as the contract, invoices, as well as pay bills, apply for compensation, follow the status of the application and receive notifications regarding the claim replies.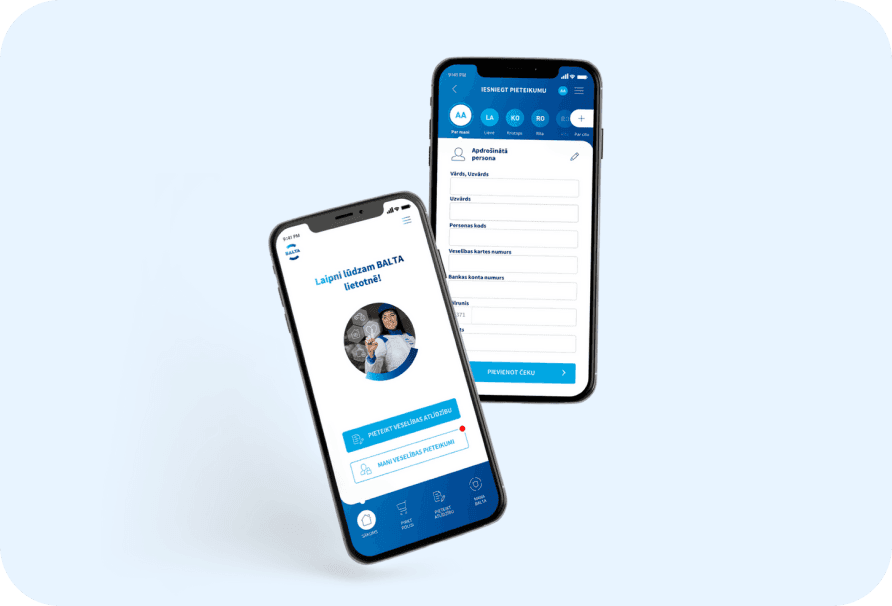 Why the need arose
According to the data of Latvia's leading non-life insurer BALTA (PZU Group) over the last three years the share of insurance claims filed online has grown significantly, and last year alone almost 90% of client health claims were filed online.
In 2019 BALTA received and processed almost quarter of a million in insurance claims. Most claims submitted are for health insurance.
The insurance company processes approximately 1,000 claims every day and has just launched a mobile app with the widest functionality in the domestic insurance market to further enhance its electronic self-service capabilities.
The new app will greatly simplify the submission of claims, as well as allow users to browse their claim history on their smartphone and track the progress of their claim.
Technical solution
One of the main functions of the mobile application is the simplified and convenient application of health insurance claims or receipt submission, which can be used in both authentication and non-authentication mode.
This means that we can serve virtually any customer - both non-residents and customers who do not have access to authentication solutions or who do not know how to use them.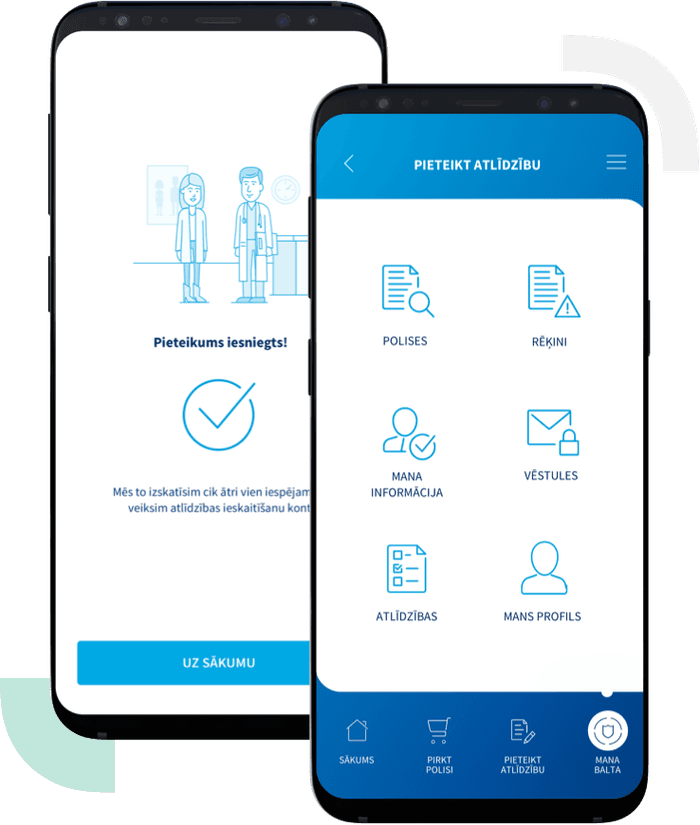 The new app also provides the ability to claim compensation not only for yourself, but for someone else as well (such as a family member). Because most of the data is stored in the app, re-applying is very simple and convenient. When starting to use the BALTA app, customers will have to authorize with their internet bank or e-signature and create a PIN code, which can later be replaced by face or fingerprint recognition or biometric authentication (Touch ID, Face ID)., if supported by the user's mobile device. Although refunds can be claimed without authentication by entering a PIN or performing biometric authentication, an authenticated user will be able to enjoy the benefits of viewing and tracking their applications and browsing their application history.
The main advantage of the BALTA mobile app is its wide functionality. The app offers access to the client policies, invoices, data, compensation cases and personalized information prepared by the insurer. Customers can claim benefits not only for health, but other types of insurance as well. In addition, everyone, including new customers, will be able to purchase insurance policies, which makes the mobile app the easiest, most convenient and fastest way to use BALTA self-service options.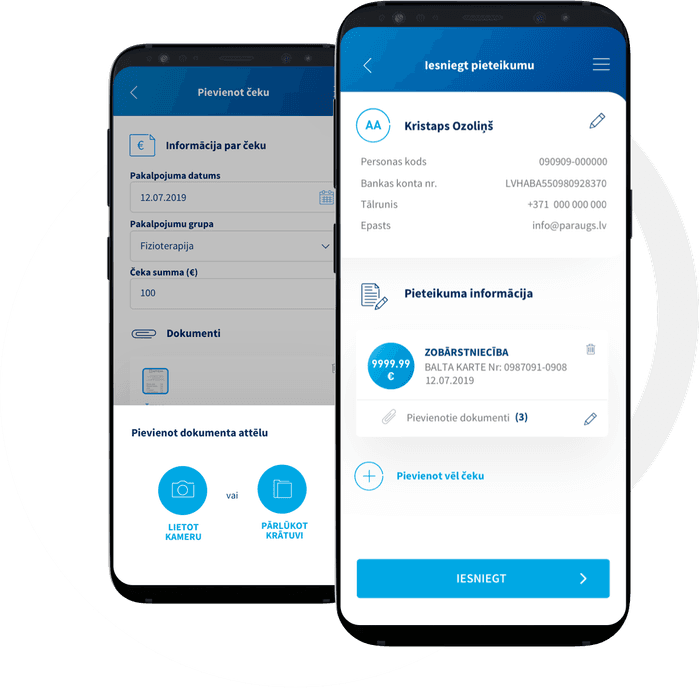 In the first three months of the app's operation, 17% of customers have chosen a mobile app solution as the fastest and most convenient way to file their health insurance claim instead of applying for a WEB claim.
10kdownloads so far
#1in app stores for 3 weeks
21%of users moved to mobile
The new mobile app can be downloaded for free from the Google Play and App Store.
Technologies we used to create the BALTA APP solution:
iOS / android / cross-platform
Mobile apps
UI / UX
Design